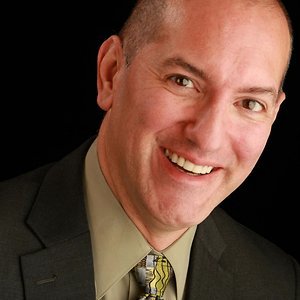 Steve attended California State University, Sacramento with a focus on piano performance.
One of his earliest jobs was as Musical Director and Pianist at Pollardville's "Palace Showboat Dinner Theater," one of the last existing Melodrama and Vaudeville theaters in the United States. There were many other famous performers who began their careers there as well, including Grant Lee Phillips (best known for his group Grant Lee Buffalo, and as the Troubador on Gilmore Girls), Fairuza Balk (who practiced and performed the audition piece that landed her her first film role as Dorothy in Disney's sad sequel to "the Wizard of Oz" called "Return To Oz"), and Oscar nominated actor Jeremy Renner.
With his business hub centered near Orlando International Airport, Steve Merritt flies, drives and sails to perform top notch piano entertainment for clients including:
The Walt Disney Company
Tokyo Disneyland
Disney Cruise Line
Walt Disney World
Carnival Corporation (as a musician, singer, and actor)
Holland America Cruise Line
National Carnival Cruise Line commercial
Many homes across the world.
Steve is actually one of the artists that is sold on the Pianodisc Player Piano System
At one time, he was the most played artist on the system.
He was also a music editor for the company for several years.
Steve's extensive travel schedule has sent him as far away as Shanghai, China, and Busan, Korea to such ordinary homespun locales as Big Sky Country in Montana, where Mom still makes him perform recitals for the folks. He also occasionally returns to his roots with a stop at Fort Wilderness in Walt Disney World where he sometimes sits in for Professor Tommy in the US's longest running Dinner Theater Show, the Hoop Dee Doo Revue.
Steve is a regular improvisational pianist for SAK Comedy Lab, contributing to the delight of the audience and performers alike. He also performed for the Rollins College Shakespeare festival, after which he was asked to teach a class on improvisational piano, which he continues to do. He has enjoyed being able to help new pianists learn the trade and increase their skillset.
Check out some of his video, available at the Vimeo and Youtube links in the media section of the website, and decide for yourself if he's the right guy for your musical needs! When you decide he is, you may use the contact form to start the booking process.